Hotels in
Malibu
There is a hotel right next to the beach, but there are many more options along the coast towards Malibu, or inland around Westlake Lake.
Malibu
Villa Graziadio - In the hills overlooking the Bluffs Park this conference facility includes modern accommodation. Website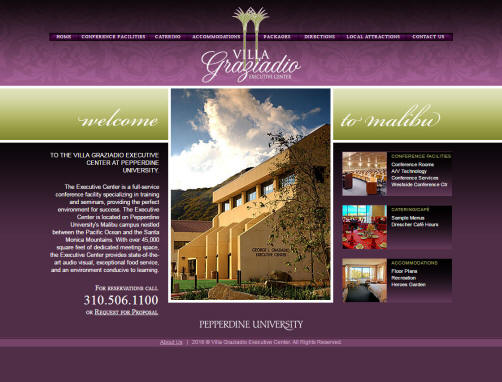 Malibu Beach Inn - Mission-style inn on Billionaire's Beach- 1 mile to shops and restaurants of Malibu Country Mart - 19 miles to Los Angeles.
Casa Malibu Inn On the Beach
The Malibu Motel
Westlake Lake
Four Seasons Hotel Westlake Village - A 5 star modern hotel just 14 miles from the coast this is a great place to stay if you want maximum luxury, yet still be in easy distance to spend the whole day on the beach. Set within gardens of manicured lawns, with it's own swimming pool including rock waterfalls. A Chinese pagoda complements the Asian theme of the hotel. With 5 star food and beverage, entertainment and wedding facilities.
Westlake Village Inn - Resort-style Inn, guest rooms with lake, garden or mountain views.
Hyatt Westlake Plaza - Five-story Spanish Mission-style Hotel set in landscaped grounds with waterfall and gazebo.